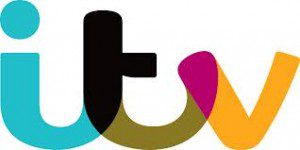 The Lightning Process is regularly featured in the press and media.  You can find a complete list of articles by clicking this link…
Here are some selected articles that we think you will find particularly valuable:
The BBC featured an article about a client who used the Lightning Process Long Covid.  Read more…
Francesca Steele talked about her experiences with the Lightning Process in The Times.  Read more…
Liz Jones wrote a feature about using the Lightning Process for anxiety in the Daily Mail's You Magazine.  Read more…
Patrick Strudwick talked about his experiences with the Lightning Process in The Times.  Read more…
The Lightning Process was featured as 'treatment of the month' in Balance Magazine in October 2017 featuring an article about anxiety.  Read more…
BT.com featured an article about Martine McCutcheon taking the Lightning Process to change her health.  Read more…
Mary King, Olympic Horsewoman, discusses her daughter's use of the Lightning Process in Horse and Hound. Read more…
John Naish of The Times asks the question: 'Is pain all in the mind?'  – the article includes a Lightning Process client who took the training successfully for Complex Regional Pain Syndrome.  Read more…
Chris Marques – choreographer for Strictly Come Dancing talks about the Lightning Process in the Express. Read more… You can also find out more about Chris Marques' story by watching this video
Award-winning pop star Laura Mvula talks about how the LP helped her anxiety in the Independent on Sunday Review magazine – Read more…
Austin Healey discusses how his wife used the Lightning Process for ME in The Daily Mail. Read more… You can also watch a video of Austin Healey discussing this further here…
ITV's Lorraine followed a client's journey through the Lightning Process.
Martine McCutcheon talked about her experiences of illness and using the LP in an interview on ITV's The Alan Titchmarsh Show
Reliawire 
Osteo FM Read more…
Pulse (again) 
Health Medicine Network (again)
The Scotsman 
Mid Sussex Times
Shoreham Herald 
Bexhill Observer 
Northamptonshire Telegraph 
Littlehampton Gazette 
Midhurst and Petworth Observer 
Chichester Observer 
Eastbourne Herald 
West Sussex County Times 
Worthing Herald 
The Hastings and St Leonards Observer 
The Portsmouth News
WaltaInfo
Any questions? Contact us…
If you have any questions about the Lightning Process, you would like to speak to a practitioner or find out about the suitability for yourself, a patient or a loved one then just leave us a message and we will get back to you as soon as possible…
scroll or click outside the window to close